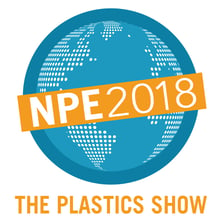 NPE 2018 is less than two weeks away so we wanted to let you in on a fun surprise.
At NPE 2018, we will give away:
-13  Pairs of Beats® Solo3 Headphones
-12  Fire HD 8 Tablets 
– 2  43-Inch 1080p Roku Smart LED TVs
Over the course of the show, we will perform 6 live color change demonstrations each day in Booth W 3283.*  At the conclusion of each 5-10 minute demonstration, one lucky winner will be randomly selected to win a prize.
The rules are for this giveaway are very simple. 
Arrive before the presentation begins. One of my colleagues will scan your badge and hand you half of a raffle ticket. The other half will be put in a fishbowl. Once the presentation begins, we will stop handing out tickets.
At the completion of the demonstration, one attendee's raffle ticket will be selected from the fishbowl.  This person will be handed the prize as soon as the ticket is drawn.
It doesn't get much easier than this. All you have to do is show up in time to get a ticket and stay through the end of the demonstration.
Next week we will announce our demonstration schedule so you can make sure you have a chance to win when you visit Booth W 3283.
Still need NPE tickets? Sign up for FREE courtesy of Asaclean.
*6 color changes Monday – Thursday & 3 on Friday. Prizes will alternate between presentations. On Friday we will give away 1 pair of Beats® & the 2 TVs.
---