How a Large Tier-1 Automotive Injection Molder Saved 55% With UP Grade vs. a Competitor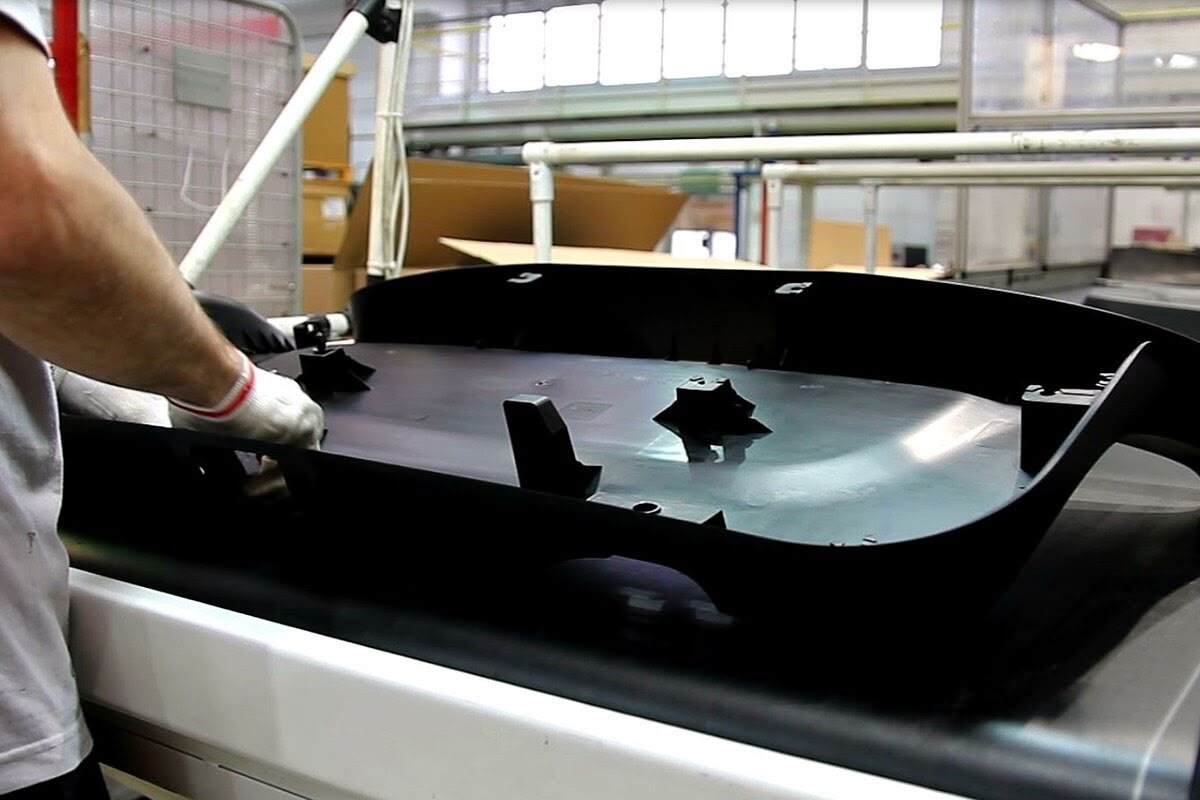 Introduction
For molders dealing with large parts, lingering color streaks are a frustrating and costly processing issue that cuts into your margins and hurts your efficiency. A Tier-1 large automotive injection molder in the Midwest was struggling with color changes on large parts including door panels and center consoles. They were using a competitor's purge because due to a lower cost-per-pound but continued to struggle with streaking and routinely were requiring up to 80 lbs of that competitor's product to completely run clean parts. Switching to Asaclean® UP Grade helped this reputable molder reduce its color change costs by 55%.
Asaclean® UP Grade gave them:
Reduced Changeover Time – after previously using a competitor's product with disappointing results, UP Grade reduced their color changeover time from 1 ½ hours to 30 minutes.
Lower Cost-Per-Purge - This Tier-1 molder had been buying a cheaper product which required much more product to complete the same changeover. They only needed a fraction of the Asaclean® UP Grade.
Significant Cost Savings - 55% cost savings monthly when they introduced UP Grade in their color changeovers.
Meet Our Customer: A Large Automotive Injection Molder Focused on Door Panels and Trims
This Tier-1 injection molder in the Midwest is among the market leaders in large automotive parts. With contracts for cockpit parts for several of the biggest automotive manufacturers in the US, quality control is a top priority. They produce more than a million parts annually and their facilities have over 30 presses over 2000 tons. They take great pride in their midwestern locations bringing back manufacturing jobs and revitalizing their local economies. Like all automotive suppliers, they have incredibly tight deadlines and need perfect parts. Because they're molding larger parts like door panels, it is imperative to remove their previous colors quickly and completely.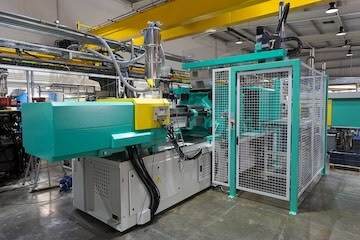 The Challenge- Reducing their color changeover times & the amount of purge needed to go from good part-to-good part
You don't become a Tier-1 supplier without being continually focused on improving efficiencies. The processing team knew about purging and regularly used purging compounds to assist in changeovers. Unfortunately, this company made their decision based on cost-per-lb of purge vs. cost-per-lb. They got what they paid for, and their performance suffered.
The application was a polypropylene hot runner color change, going from black to multiple colors for internal cockpit parts including center consoles and door panels. They struggled the most with going from black to light gray and black to beige on their 1650-ton injection molding machines. This molder performed either black-to-grey or black-to-beige color changes 3x per week. They were using one of our competitors purging product to facilitate the color changes. It was taking nearly 1.5 hour and as much as 80 lbs of purging compound, with an additional 25 lbs (or even more) of production resin to replace the purge. Even so, they would continue to run nonconforming product with color streaking for hours before molding acceptable parts. The issues here were not only with improper cleaning, but also with displacing their current purge after the cleaning.
After months of frustrating results, the Maintenance Manager filled out a form on Asaclean.com for a free sample of Asaclean®. Our Asaclean Purging Expert promptly visited this molder for a free live on-site trial of Asaclean UP Grade—one of our best-performing grades specifically formulated for Polypropylene (PP) which is a top choice for automotive changeovers. Although the molder was using a competitor's purge prior to the trial, the results were a significant improvement.
The Results- A 55% Cost Reduction
With UP Grade, the molder completed the color change 1 full hour faster. The black PP was thoroughly cleaned out with a mere 30lbs of UP Grade vs. 80 with the competitor's purge. After UP Grade was displaced, the screw, barrel & manifold were clean, and production resumed making saleable beige parts. Switching to UP Grade also reduced 55lbs of wasted material being sent to the landfill per color change.
On this one 1650-ton injection molding machine, UP Grade saved the molder $195 on their 3 weekly color changes for an overall cost savings of 55%. While this might not sound like much, when you consider their 3 weekly changeovers and their 48 weeks of production, they savings-per-machine jumps to $28,080.00 annually. For a company with 30+ presses of this size, the savings scale exponentially.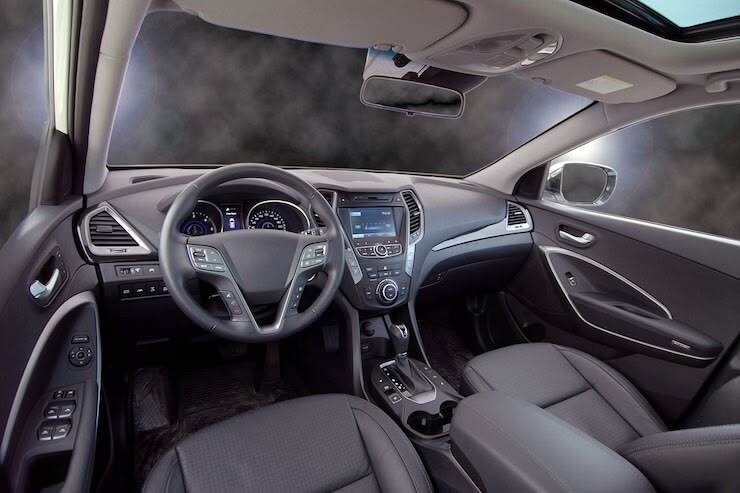 Get Started
Struggling with Carbon? Request Your Free 10-Minute Expert Purging Consultation
Free Sample
Request a free sample of Asaclean® Purging Compounds for your plant and start saving today.
Cost Savings Calculator
Use our free calculator to see how much you could be saving with Asaclean® Purging Compounds.