Purging Compounds (also known as commercial purging compounds or CPC's) are products formulated to clean injection molding machines, extruders, and blow molding machines. They typically contain a base resin and other additives optimized to clean your screw, barrel, hot runner, and extruder die thoroughly and quickly. Purging Compounds are used by processors across industries including automotive, packaging, medical, consumer products, and many more.
We are firm believers - this really works as advertised! Every processor should give Asaclean® a try."
Glen J.
, Process Engineer, Extrusion, Consumer Goods, Ohio
Purging Compounds offer many benefits to processors which we will discuss in detail, but first lets look at the different types of purging compounds available.
Mechanical Purging Compounds
Mechanical Purging Compounds are compounded specifically to match your processing temperatures, your resins, your MFR's, and your processing needs. Mechanical Purging Compounds depend on your machine's power to do the work. They perform best in injection molding and other high-pressure applications. This is because they rely on pressure and agitation to clean out the previous resin or any contamination within your machine.
Unlike regrind or virgin resins, Mechanical Purging Compounds are designed to clean. They have strong detergency and have no affinity to metal. This guarantees your machine will be running clean in no time.
Asaclean® offers a full line of Mechanical Purging Compounds for all processing situations.
Chemical Purging Compounds
Chemical Purging Compounds are blended products that also match your processing temperatures, your resins, your MFR's, and your processing needs. But unlike Mechanical Purging Compounds, Chemical Purging Compounds clean using a heat-activated chemical reaction that performs best in low-flow and low-pressure environments. Chemical Grades are usually recommended for extrusion or blow molding because they expand to effectively clean large dies or other areas where contamination can hang up.
Chemical Purging Compounds are strong cleaners that clean hard-to-reach areas within your machine. They do require a short soak time. Some people worry when they hear this but keep an open mind. If a Chemical Purge is cutting your changeover time in half, a short period spent cleaning the machine is more than worth it.
Asaclean® offers a full line of Chemical Purging Compounds for your needs.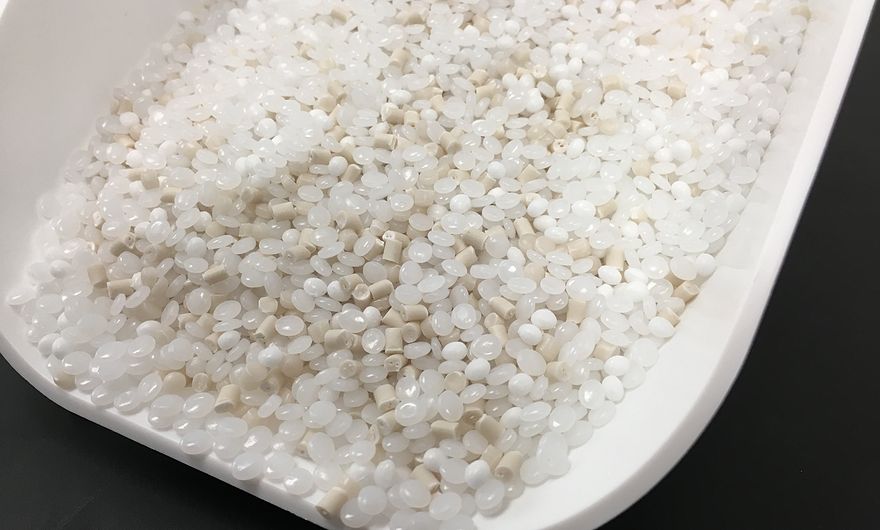 Purging Concentrates
Purging Concentrates are cleaning masterbatches that supercharge your own processing resins for superior cleaning. Purging Concentrates perform best in some of the trickiest applications. We recommend Purging Concentrates for hot runner color changes (including high-cavitation molds and manifolds), blow molding, and most extrusion applications.
Purging concentrates are incredibly easy-to-use.
They are easily displaced because they match your production resins' MFR, do not require changing processing temperatures, and their loading ratios can be adjusted to optimize your cleaning power.
Asaclean® PLUS Grade is a Purging Concentrate that works particularly well in difficult applications.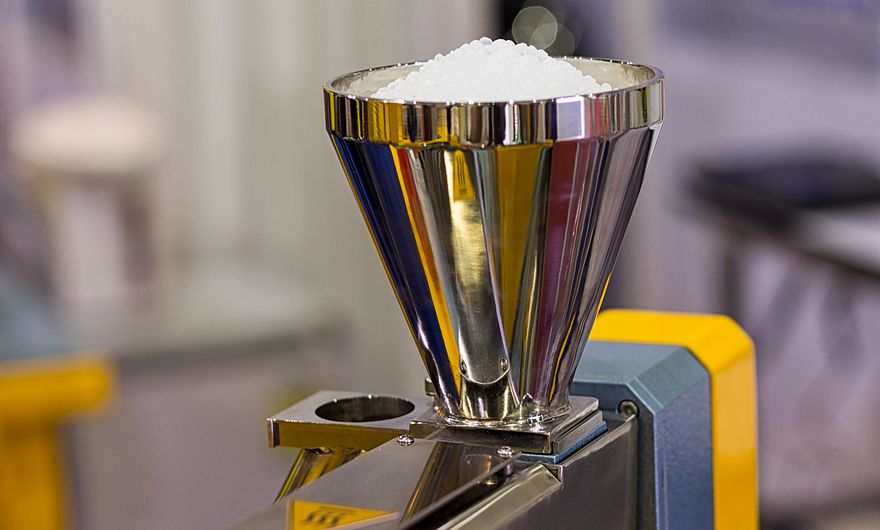 Yes, There is a Grade for Your Processing Resins
There are Purging Compounds designed for commodity resins like polypropylene, acrylic, polystyrene, PVC. There are also grades for engineering resins including TPE, TPO, ABS, polycarbonate, etc.
There are even products available for super-engineering resins.
Asaclean® offers the industry's best Purging Compounds for super-engineering resins including ULTEM, PEKK, and PEEK. Many super-engineering resin suppliers recommend Asaclean® PX2 and PF to their customers.
So now that you understand what Purging Compounds are, let's take at how they can help you.
When I first heard there was a compound that could get PEEK off a screw and barrel instead of a manual cleaning, I was very skeptical. We were able to go from black PEEK to natural polypropylene without a manual screw and barrel clean and without any contamination using Asaclean® PX2. Asaclean® is the only purging compound Ill ever use."
Steve
, Process Technician, Medical Device Manufacturer, California