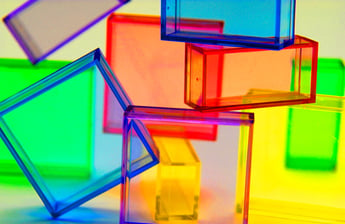 Nowadays, plastics and their applications change and grow rapidly. This has led to more variables in factories that process plastic:
Resins: low temperature, high temperature, transparent, colors, special additives...
Machines: blow molding, extrusion injection, hot casting, different dies...
Clients: automobile, medical, food, consumer, toys...
Quality criteria: cosmetic, functional, safety, etc.
If the production of parts changes, it is normal for the development of purge compounds to change as well. So it is advisable to have different purging compounds depending on the cases we have in the plant. Don't we use different machines and tools for each product?
We should try to use a general purge compound that will allow us to prevent contamination and in lesser quantity to use other special grades to be competitive. Below we will see 3 cases in which it is not possible to work with a single product.
Customer Example
Plastic injection. Cleaning the barrel and screw. Avoid removing the screw to clean manually.
Resins: natural PP, natural ABS, crystal PS, PC.
Possible scenarios: Changing from any resin and color to a transparent resin.
Problem
Sometimes we need to change from an extreme color to a transparent color or we only have the dirtiest machine available to cover an emergency. This is why we need clean the screw very thoroughly. The complexity lies in that, in order to remove the contamination, we need a strong purge and sometimes this leaves residue, making it is necessary to use a second purge material that creates less residue.
Solution
A general purpose purge compound for cleaning resin, some carbons and blackheads and then a gentle purge to facilitate the entry of transparent resins.
Benefit
In practice, where both products were used, it was possible to eliminate blackheads without removing the screw for manual cleaning, which saved at least 4 hours (150-ton machine). The purge residue was reduced to the degree that after the 3rd shot, good parts were already available. The part is for medical application so the quality criterion is quite high.
Recommendation
Check with your purge supplier for grades that are preferably tough on contamination, low residue and apply the method properly. Be open to using two materials. It's better than pulling a screw.
Ready to reduce your production downtime to protect your profits? Learn more about how purging compounds and process efficiency work in tandem.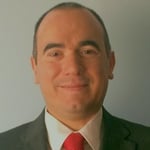 Hector is a Business Development Manager for Mexico for Asahi Kasei Asaclean Americas. He helps extruders and molders reduce scrap and increase profits with his processing expertise and Asaclean's Purging Compounds.