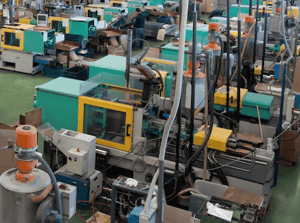 A large injection molding company was having issues cleaning out their manifold. Although, this tool had not made it to production phase yet, that did not stop this company. They wanted to get ahead of the project and set up a manifold cleaning process before they transferred the tool to their production plant.
The customer asked me to attend a tool trial to improve their manifold cleaning process. Prior to my visit, I selected an Asaclean grade best suited for this application and sent it to their tryout shop free of charge for the trial.
The trial was a huge success and saved this company thousands of dollars by eliminating excessive scrap, wasted virgin material and colorant, machine hours as well as lost labor cost. They were very happy with the results and couldn't wait to get the Asaclean purchased to have on their floor. This company was looking ahead and will save the manufacturing plant so much more over the life of this production tool.
While this may sound like a plug for our products, the real lesson here is how important preventative maintenance and proactive planning can be to dramatically cutting production costs.
Every molding department has a few of those costly manifolds in their shop. If you are having trouble with a manifold, whether it's related to black specs, color contamination, streaking, long and expensive color changeovers, etc., work with a purging expert and learn how you can set yourself up for success. Lower costs directly impact profits--not just today--but for the life of your manifold.
Putting in the homework ahead and designing the manifold correctly can make a huge difference in the overall operating cost of the mold and the life of the program. Long and difficult startups with high scrap rates and those costly color changes. Not only is it beneficial for consistent part production as well as part quality.
Learn more about how purging compounds impact your production efficiency.