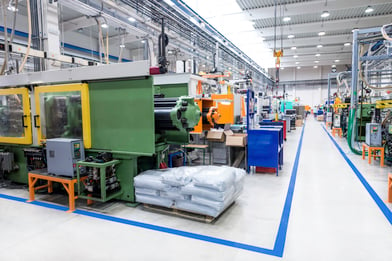 Scrap is a daily part of manufacturing. Lately, it has been the biggest topic of discussion because everyone is trying to reduce waste, cut costs, and become more efficient. For most manufacturers, scrap is where you start.
It is unavoidable in most cases. It is caused by many different factors including process variations or errors, material variations, machine failure, carbon build-up, color and material change overs, regrind, weekend shutdowns, holidays, etc. The list goes on and on.
So, how do you begin to reduce your overall scrap rate?
The first place to start is knowing where you currently stand. Collecting data is the most important part of scrap reduction. I am very fond of a Peter Drucker quote that I recently learned. "You can't manage what you don't measure." This cuts straight to the heart of scrap reduction. Having a system in place to collect data is extremely important and allows you to understand what your current overall scrap rate is but also what the largest contributing factors are that are causing the scrap. Is it your daily color or material change overs? Is it black specs or carbon build-up on the screw? Is it your regrind or repro material? Is it your Monday morning machines startups?
Collecting the data and knowing what the biggest contributing factors are allows you to know which direction you should head first to have the biggest impact but also allows you to have a more in-depth conversation with us for a solution to your particular issue you want to address. We have over 20 different grades that are specifically designed to handles these types of issues, but we don't know where to start.
Once you have your scrap rate and a direction you want to go, now it's time to establish some baseline data or your control. You must reenact the situation and handle it the using your current method or the way you always have been doing it for years. You must collect that data in order to know how much time it currently takes, how much material is wasted and how much scrap is built up during the process. There a value in understanding what your current cost is. You must develop baseline data in order monitor and ultimately manage it going forward.
Now it's time to create a goal or target. I like to use the method and acronym of S.M.A.R.T. to set my goals. This way your goal is specific, measurable, achievable, realistic, and timely. It puts you and us on same page and the fast track to resolving your problem.
Once you have a goal or a target, we can now work with you and your production schedule to develop a plan of action and begin testing with our best recommended grade to tackle your problem enabling you to reach you goal or target.
Now it time to begin running trials with a purge compound specifically targeting this issue. Don't forget it is still extremely important to collect data at this stage as well. It is important to know that we are on the right track and see that the results we are getting are an improvement and are getting you to your set goal or target.
Once the testing is completed, we can compile the data and show the savings using the Asaclean Purging Compound compared to your current base line data you collected earlier in the project. Typically, we see savings of more than 30% which leads to a huge swing in machine capacity and material utilization which leads to increased production numbers and bottom line profitability.
Here's the final step. Now that we have desired results, it's time for the fun part: training and implementation. It is important that you stay connected with us until the end. We are here to train your production and maintenance team to make sure everyone is on the same page with our recommended procedures that way it ensures you continue to achieve the same successful results year after year.
If there is ever any personnel changes or any need for further training please don't hesitate to reach back out to us. We are more than happy to visit on-site for training or help in any way we can.
Ready to reduce your production downtime to protect your profits? Learn more about how purging compounds and process efficiency work in tandem.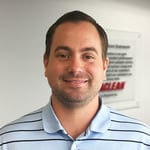 Hank Moeller is an Injection Molding and Purging Expert with over 20 years of experience in a processing environment.