Monday 7:00 am. A typical startup in an injection plant of a maquila company. Multiple machines need to be started and a process technician did not show up for work so one person will have to set up multiple machines.
Monday 11: am. Most of the machines are already producing good parts, yet there are a few more that are not ready yet. Now you work on a machine that has the next shift in priority. An unexpected color change. This machine was turned off on Saturday and no seal was purged. You have to make the change hoping that the classic black spots do not appear. It is purged with production resin and the change is ready in an hour. Meanwhile, the downtime is accumulating due to the other machines that remain to be turned on. Worse still, problems are reported in one of the machines that are running, and production needs to be halted for another adjustment.
You finish the day with very disappointing metrics.
As a production manager, you've probably found yourself in this exact situation.
Here are two tips to help avoid unnecessary downtime during a production run:
Purging goes beyond a simple color change, it is a preventive practice that prevents the accumulation of contaminants that later form blackheads and charcoal. These two defects eventually appear during the production of the most critical parts and at times that we would least like. They can generate as much downtime as is necessary to disarm a machine. So purging and sealing before a shutdown whether due to lack of schedule, person, weekend or holiday will help to have a faster, easier and more efficient startup.

Use the Right Purge for the Job

Different resins, colors, quality criteria, etc… require the correct material to be used for purging. There are a wide variety of purgatives on the market. Select one that allows you to make the product change efficiently, this implies that it is in the shortest possible time. Keep in mind that while adjusters, process technicians, or operators are doing a long and inefficient purge on one machine, another machine may be idle waiting to be serviced. Do not allow downtime to multiply because the staff does not have the tools and knowledge to do their job and therefore lead you to success.
In more than one plant, I have seen how the different commercial purges, with good staff training, have managed to reduce scrap at startup tremendously, avoid serious failures such as screw breakage and reduce pressure on Mondays.
Learn more about how to reduce production downtime and protect your profits with a purging compound.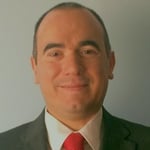 Hector is a Business Development Manager for Mexico for Asahi Kasei Asaclean Americas. He helps extruders and molders reduce scrap and increase profits with his processing expertise and Asaclean's Purging Compounds.