It is well-known in the plastics industry by process engineers, quality engineers, and management that post-weekend start-ups increase downtime and scrap. This causes downtime and unnecessary stress on the processors. In addition, it increases the risk of contaminated parts reaching the customer causing complaints and rejections. In some cases, scrap in the early hours of the start-up day, usually Mondays, is as high as 90% percent of production.
So we will mention 4 tips that are part of a purging program. Especially when you have temperature-sensitive polymers such as PVC, Acetal, flame retardants, and other complex resins such as PBT, Nylon, Acrylic, polycarbonate, etc.
The use of purging compounds should be preventive, avoiding the degradation of the resin and its additives or pigments. Use purging compounds that can be left loaded in the barrels, molds, dies, and generally in the system. In this way, we will avoid the entry of oxygen that promotes degradation, we will leave a thermally stable material that will be able to withstand the residual heat while the machine cools or heats.

It is common to leave the heats on or on standby. As a general rule, no machine should be left on. The degradation may be so great that it forces the spindle to be dismantled or worse still, reach the point of ignition of the plastic and cause flames. Sometimes it is left at very low temperatures. Consider that this will eventually cause layers to adhere which will eventually come off in the form of black specks. Ideally, the system should be left off, the "time savings" normally thought to be achieved by reaching operating temperature are regularly lost when hours have to be spent manually cleaning the machines or sorting out contaminated parts.

Turn off the heaters, because in some cases the purging compound will have a contracting effect that can help in the removal of some contaminants that were just forming.

The first thing you must do when you finish producing

the last piece before moving on to another color/material or stopping a machine

is to purge the barrel and mold. If the machine is still running good parts and is purged immediately, there's no reason for it to develop contamination. This puts you in a much better spot for start-up.

This is a great benefit for you and your customers alike.

On the day of start-up, turn on the machines in an orderly manner, starting with those that are most urgently needed to produce and secondly those that will work at a lower temperature. Those machines that have very high process temperatures will have to get up to their temperature. Keeping a machine running for hours above 230°C without producing will promote the formation of crusts and

black specks.

Different resins, colors, quality criteria, etc… require the correct material to be used for purging. There are a wide variety of purgatives on the market. Select one that allows you to make the product change efficiently, this implies that it is in the shortest possible time. Keep in mind that while adjusters, process technicians, or operators are doing a long and inefficient purge on one machine, another machine may be idle waiting to be serviced. Do not allow downtime to multiply because the staff does not have the tools and knowledge to do their job and therefore lead you to success.
Interested in starting your own preventative purge program? Request a free sample today and you'll be well on your way.
Learn more about how to reduce production downtime and protect your profits with a purging compound.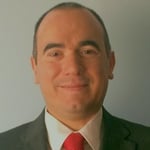 Hector is a Business Development Manager for Mexico for Asahi Kasei Asaclean Americas. He helps extruders and molders reduce scrap and increase profits with his processing expertise and Asaclean's Purging Compounds.