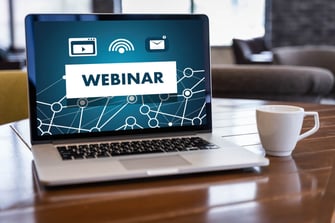 Every successful processor struggles through production issues that hurt productivity, cause downtime, and threaten to increase their scrap-rates. We polled our customers and they gave us their six biggest processing headaches. In this webinar you will learn 6 easy purging solutions for each of those challenges so you can maximize your efficiency and get a competitive advantage.
Plastics News is hosting a free webinar on Tuesday, February 15th, at 2 PM EST that will explain different tangible ways purging compounds can improve efficiency and will discuss several customer examples of how purge programs helped them reduce costs.
If you've been wondering about how to improve your process or have questions about what purge is right for you, this is a can't-miss webinar.
Purging Expert Jeremy Cooley will address each of these issues in detail and provide simple solutions. Additionally, he will explain how to start using a purging program, and how to effectively measure your results against your current process. You will learn several actionable tips that can provide major cost savings through reduced scrap and downtime.

When you attend this webinar, you will:
Learn the most common processing issues and how to fix them.




Learn the benefits of different purging compounds for your application.




Understand ways to track your data and avoid repeating mistakes in the future.




Know how to use Cost Saving Analysis (CSA) to improve your process.




Walk away with 'low-hanging fruit' that can reduce scrap today.
Sign up today and set your team up for success in 2022.
Want to get started on improving your process before the webinar? Learn how to reduce machine downtime with five quick purging compound tips for your injection molding application.