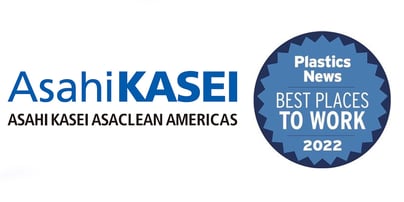 Clearwater Beach, FL- On Tuesday, February 28th, Asahi Kasei Asaclean Americas once again was named Best Place to Work in the plastics industry. AKAC has made Plastics News' Best Places to Work list nine years in a row, finishing four times in the top 3. Established in 1996, AKAC manufactures and distributes Asaclean® Purging Compounds for North and South America.
"Asahi Kasei Asaclean Americas is the 'best' place to work because of the people," the company said in its Best Places to Work questionnaire. "AKAC believes in and supports each member of the team, and the team reciprocates that commitment."
Perhaps most notable is the free week-long trip to Tokyo and Kyoto, Japan, to sight-see and visit the headquarters of parent company, Asahi Kasei Corporation.
"We believe in helping our employees understand the strategy and how each person can add value in the execution of strategy," says Vice President Phani Nagaraj. "People who understand the 'why' of the business make smarter decisions and drive positive results."
Learn about the importance of implementing proper purging procedures by downloading this free industry guide.