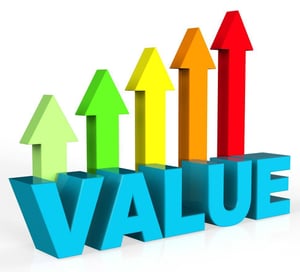 Plastics manufacturing provides to a huge portion of the average everyday purchase. Candy bar wrappers, vehicles, computers, medical devices and the list goes on and on. When you carry that item to your home the last thing on your mind most likely has nothing to do with the manufacturing process that made the item.
As a manufacturer, the pressure is on to make the product attractive to both the buyer and consumer based upon the Safety, Quality, Cost and Delivery. The "Value Added" portion of manufacturing truly can provide future growth when the buyer has additional products to source to a manufacturer.
Here are some effective ways to show that value.
Showcase your capabilities with your buyer. If they see what you're capable of in person, they will be comfortable recommending future opportunities and will definitely remember visiting your facility.
Tool Design plays a very important role for the life of the product. Hot Runner mold technology has many options today. If you can make a plastic part without a sprue for three, four, five years or longer would you? The material savings alone should cover the cost of the tooling. Not counting the additional labor required to remove the sprue, separate it, regrind it, blend it, etc.
Process Control Monitoring allows parts to be passed to the next process or flagged as a potential defect that requires further review. Let the machine help you maintain your quality criteria that your team members have determined. Basic process monitoring does not take brand new equipment. Most machines have basic standard monitoring that often is underutilized for various reasons.
Continuous Improvement should start in the very beginning stages of the product development. Meet with your team members before the prototype is even made. Brainstorm the purpose of the part and then start thinking of how many ways the part could be used.
These ideas will generate ideas on how you can enhance the manufacturing process. Resulting in the "Value Added" portion that gives the deserving credit to your team members and your company.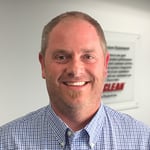 Jerry has over 20 years of experience in mold making & working with Purging Compounds.