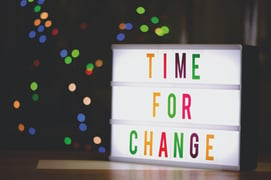 An injection plant in the south has been using purging compounds for many years. They've been buying two of our high-performance purging compounds that offer excellent cleaning power for barrels, screws, and hot runner molds. Most of their consumption was in applications that truly require high performance from a purge. For example, two of the most difficult applications are the color changes of a PA6 resin with 30% load, and a change of material from Pulse GX50 resin (PC+ABS) to polystyrene in a 1600-ton injector.
We like to stress two main points about how we do business:
1.) We want to help you get the best performance with the least amount of product necessary.
2.) We believe that a well-trained processing team can avoid most contamination issues in the first place.
When we began working with this plant, they had contamination issues and struggled with the difficult jobs mentioned earlier. During our time working together, the customer's team became more and more skilled at purging and their purge usage went from being reactive to proactive. I helped them adjust their purge program accordingly, and they shifted their focus to preventative purging. Shortly before a recent visit, their process tech mentioned that they were switching from those difficult applications to PP color changes. When I met with their team, I explained that it might be a good idea to change one of the high-performance products to a more economical grade that works well for their new Purge Program.
This recommendation might surprise you.
We offer over 20 Grades of purging compounds designed for any challenge you're facing. When you first decide you need a purge, you're probably struggling with contamination issues, residue issues, or other difficult applications. These certainly require specialty grades that can handle a tough job. But in a plant where best practices are established and implemented, there are some situations where a different product starts to make more sense from an efficiency standpoint.
While many dream of a one-size-fits-all solution, it just doesn't exist. Changing your grade of purge may seem like a lot of work, but it can help you further improve cost savings. If there comes a day where you're being squeezed on costs, or your jobs are changing, have a conversation with your Asaclean Purging Expert. We have solutions for all processors' needs and budgets.
Keep us informed on your new objectives, improvement projects, and goals. We only want to make sure you continue receiving the best advice, training, and products for where you are now--not just where you were when you were trying to solve contamination issues. This way you can save a lot of time and resources by working with a good supplier who already knows you well and can support you with savings projects.
Ready to reduce your production downtime to protect your profits? Learn more about how purging compounds and process efficiency work in tandem.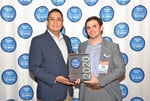 Lenny Gutierrez is a Purging Expert & Technical Sales Representative with over 20 years of experience in the plastics industry. He was responsible for the growth of the Mexican & South American Asaclean markets before sharing his expertise and friendly disposition with molders, extruders, and blow molders in the midwest.