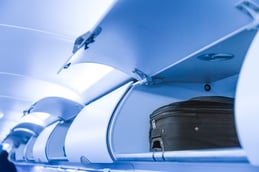 We all know that the Aerospace industry has been one of the manufacturing sectors that has been hit the hardest since the pandemic started. No one was traveling by airplane and many countries shut down their borders. As of the writing of this blog, I am happy to say that the Aerospace industry is making its comeback. I have spoken with many accounts that support this industry and all are saying that the orders for parts are starting to come in, with an eye on the first quarter of next year to really get the rally going. This is great news for those companies that support this industry.
However, with the cost of PEEK, PEK, PEI, Polysulfone, etc. these days, will you be ready?
First of all, being able to procure said resins is a chore in its own right these days and if you are lucky enough to procure those resins, wasting them by improperly cleaning your machine is a big no-no. Try following these tips to help save time and money by properly cleaning the machines when processing high temperature resins.
1) Find the right purge for the job
There are not a lot of purge compounds that can process in the temperature range that these resins are processed. Some of these resins can be processed at 750f and above. Cleaning at these extreme temperatures can be very difficult whether you are injection molding or extruding. Asahi Kasei Asaclean Americas, Inc. has come up with PX2 & PF Grades with operating temperature of 535f – 790f and both are designed to be low smoke and low odor grades with little to no residue. They are a game changer for processors using super-engineering resins.

2) Follow manufacturer's procedures to clean these resins from the machine.
Please contact your Technical Sales Rep with any questions you have regarding cleaning out these resins. It is now possible to process high to low temperature resins in the same machine without having to pull/ push the screw to clean the machine. But it's crucial to follow the correct procedures or you could be dealing with bigger headaches.
Ready to reduce your production downtime to protect your profits? Learn more about how purging compounds and process efficiency work in tandem.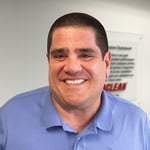 Eric Despotovich is an Asaclean Purging Expert & Technical Sales Representative with over 30 years of processing experience.