In previous blogs, I have mentioned two types of purging compounds (mechanical & chemical) and given my personal opinion on which to use for each manufacturing process. I have also mentioned the frequency of purging. Now I am going to discuss how to get the most from your chosen purge compound.
This is achieved by properly documenting the following: which one is going to be used, for which cases, in what quantity, and with which method. This information can be obtained in conjunction with your supplier and adapted to your specific plant. In the long run, the benefit depends on how disciplined you are in using the material and how willing you are to use 2 or 3 purges if necessary. Each one has a special application. You can't fix everything with just one grade.

Here we are going to talk about a real case with a mechanical purge for plastic injection.
Mechanical Purging Compounds were determined to be the best option for injection, the variety of resins led us to a wide temperature range purge. We were also looking for a purge that could pass through hot strains and be used as a seal in machine stops.
After we determined that using this purge was viable; a small lot was bought and introduced to the plant. Based on the notes and experiences recorded by the staff, the result was less downtime, however, they believe that it would be possible to further optimize purge consumption and reduce it.
In a training session requested with the supplier, certain parameters on the machine that required adjustment were detected:
Low machine force due to low RPM, injection speed, and back pressure.
Oversized shots fill almost 100% of the barrel, given that this can be adjusted to as low as possible.
Staff training was given on materials, injection processes, adjusters, and maintenance. The critical parameters reviewed in this case were: RPM, injection speed, back pressure, and shot size. Personnel were also given an idea of the average quantity required for each machine size.
The process engineer documented the general method and adapted each machine according to the suggested values to be used for each parameter depending on the size of the machine. He also indicated the maximum amount of purge expected to be consumed on each machine.
The result was cleaning that is just as effective, but with consumption that was almost 50% less than that obtained the first few times the purge was used.
Learn more about how to reduce production downtime and protect your profits with a purging compound.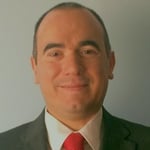 Hector is a Business Development Manager for Mexico for Asahi Kasei Asaclean Americas. He helps extruders and molders reduce scrap and increase profits with his processing expertise and Asaclean's Purging Compounds.